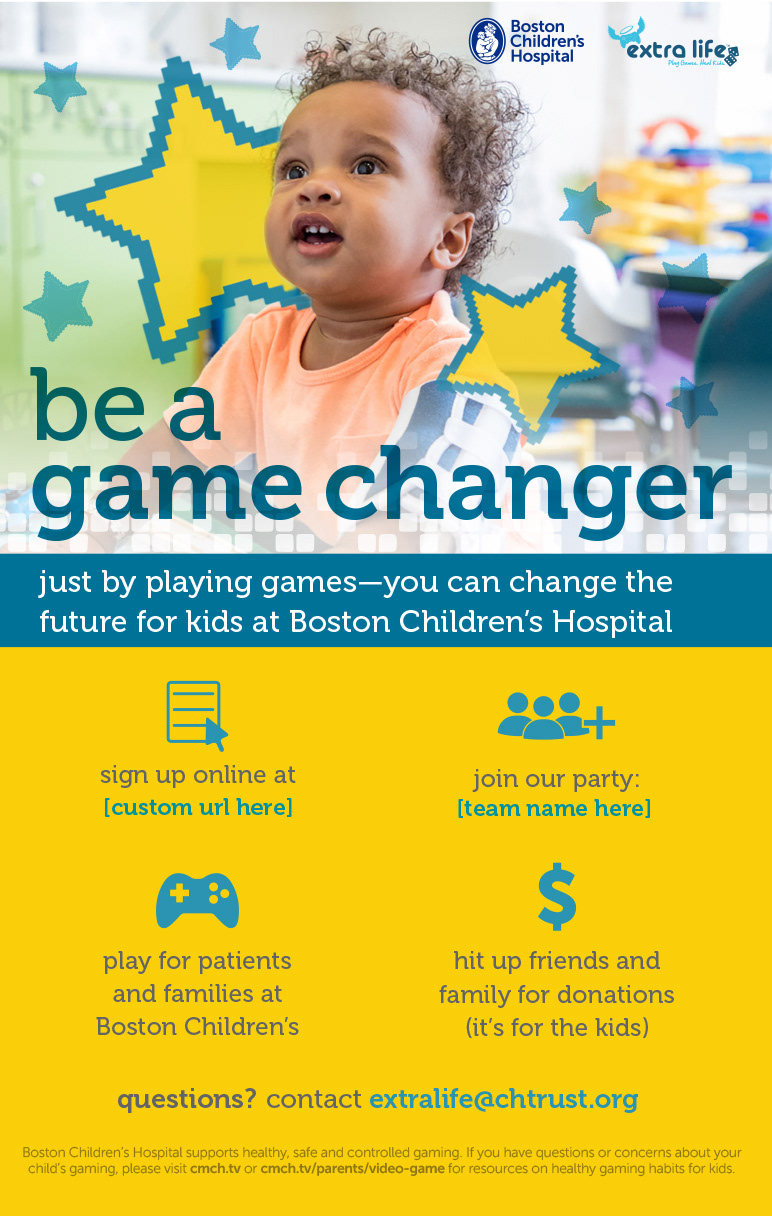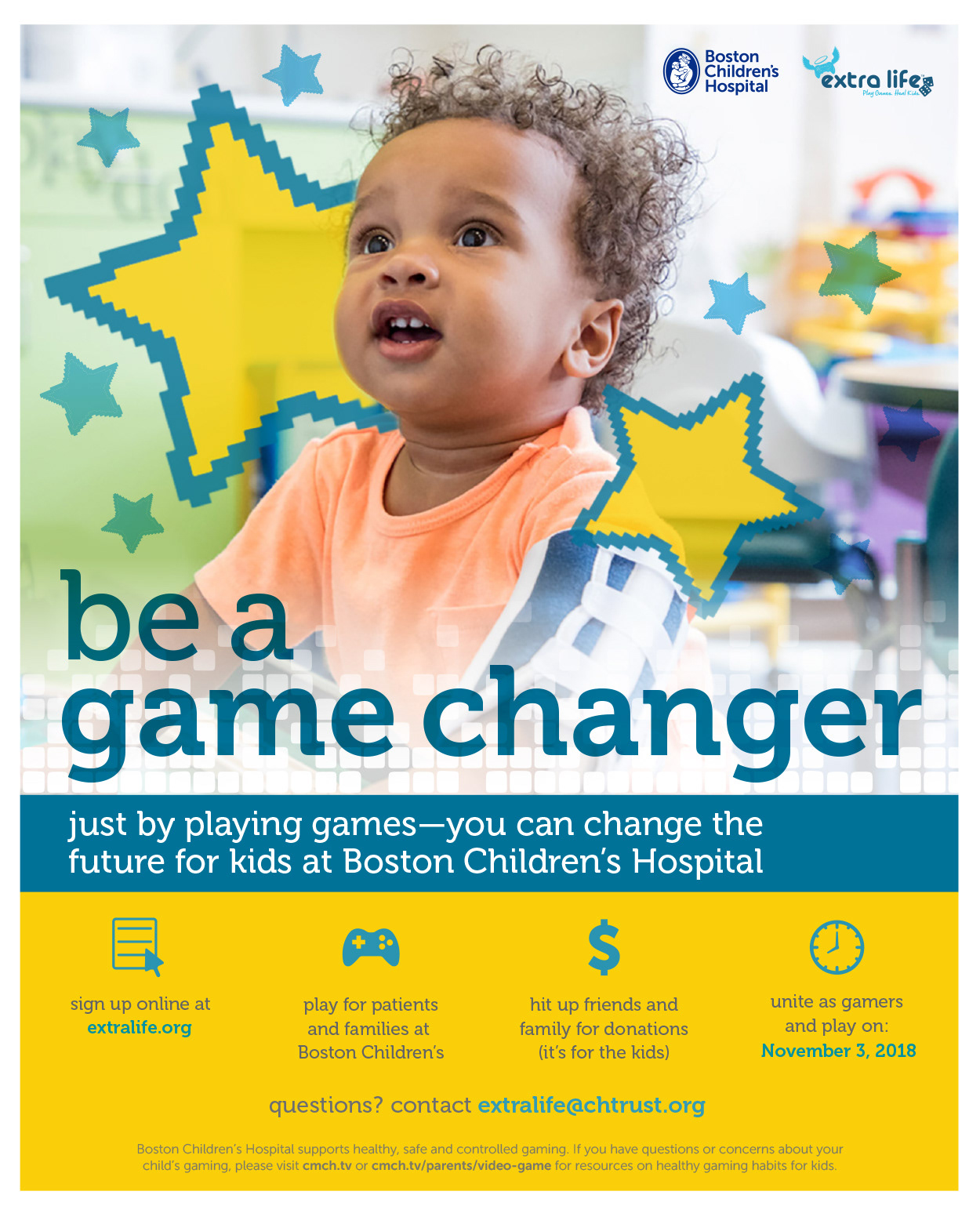 Extra Life is an organization that hosts hundreds of fundraising video gaming streams, benefiting Children's Miracle Network Hospitals. In the Fall of 2018, Boston Children's Hospital invited its employees to hold their own gaming stream marathons to raise money for BCH. Promotion for the event was done via emailed PDFs that participants could edit with their information to print out and share with friends and family.
In Fall 2018, the Boston Children's Hospital Trust celebrated its 20th year of operation. A large gala has held to commemorate the Trust's achievements over the past two decades. The invitation for this event
included a festive animated gif, showing how the organization has grown over the years, and what they have achieved for the children who receive care at the hospital.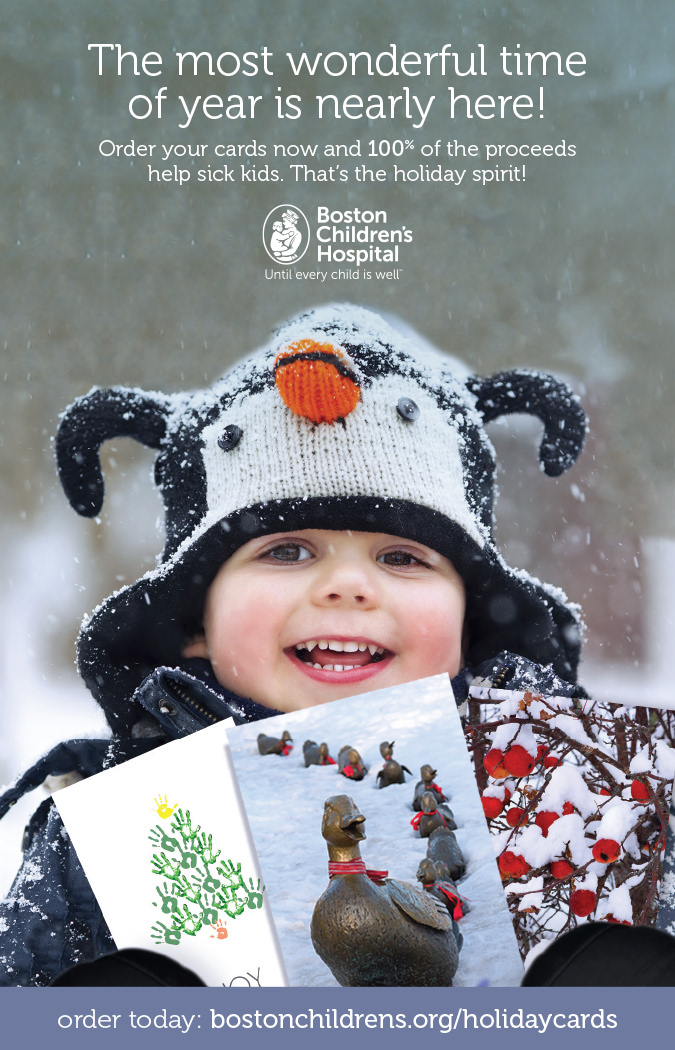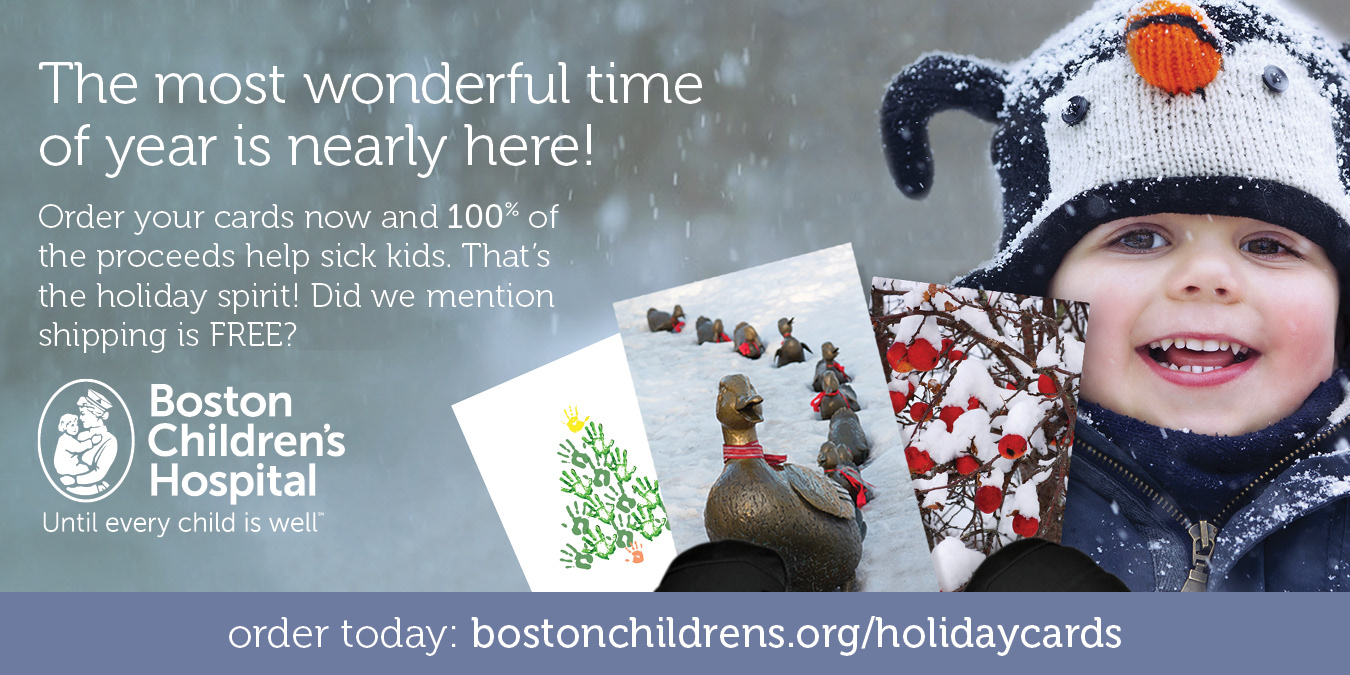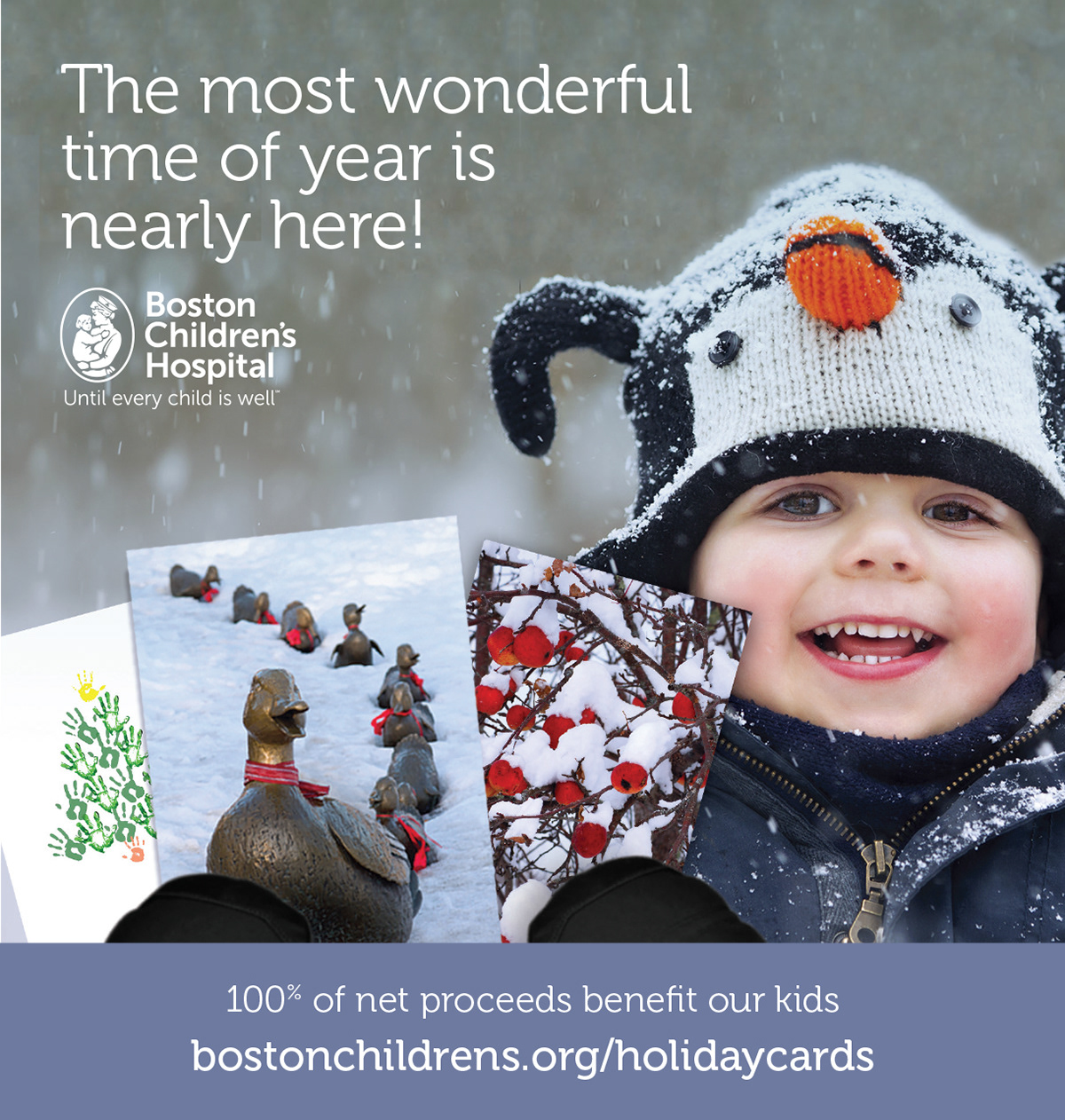 Each year, Boston Children's offers a variety of holiday cards for sales, the proceeds of which benefit the hospital. Above are a selection of print and digital promotions.